The Baby Doctors
Meet our qualified and caring Pediatricians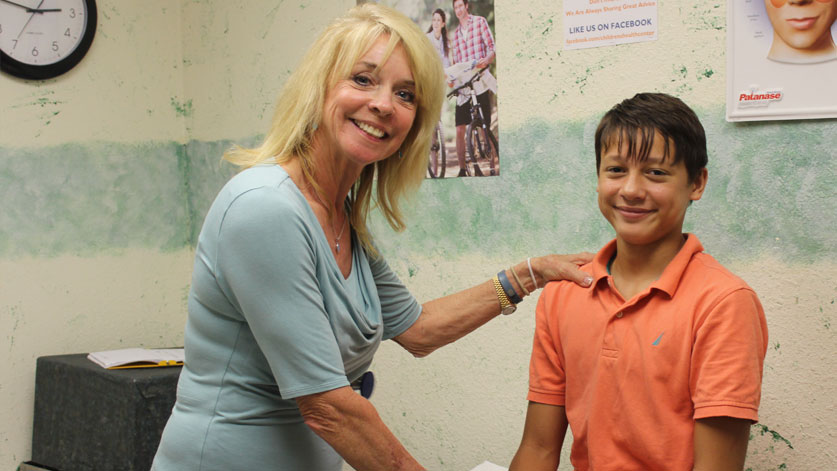 Sandra K. Thomas, M.D.
Owner and Pediatrician
Dr. Sandra Thomas is the proud owner and pediatrician at Children's Health Center. She attended the University of Maryland, earned a BBA at The University of Texas, and her pre-med degree from Columbia University before she went on to receive her Doctorate of Medicine from Texas A&M College of Medicine.
Dr. Thomas completed her residency at Scott & White Hospital and Clinic, before opening her own clinic in the Highland Lakes area. She is currently an Adjunct Clinical Assistant Professor with the University of North Texas Health Science Center. She has won multiple awards from the Texas Pediatric Society for her role as a preceptor in their program. She won the 2010 Physician Summit Award from the Centene Foundation for providing quality care to their members.
Dr. Thomas spends her time away from work caring for her husband, Griff Thomas M.D., and her three children: Hunter, Lana, and Sarah Mason. In efforts to illustrate her value of family and community, Dr. Thomas plays an active role in helping the local schools and teams in any way she can. She is well known for her dedication and loyalty to her patients, and hopes to continue caring for the children and adolescents of the Texas hill country for years to come. She enjoys jogging, cooking, and tennis in her free time.
Cheryl Coldwater, M.D.
Pediatrician
Dr. Coldwater is a Board -certified Pediatrician with over 30 years of experience in the Austin pediatric community. She is Austin-born and has lived in the Austin area most of her life. She is a graduate of The University of Texas at Austin where she received a BA in Psychology. She attended The University of Texas Medical School in San Antonio and completed her Pediatric Residency at the Austin Pediatriducation Program.
She has extensive experience in the treatment and care of children all ages including well child/ adolescent care, care of sick children, newborn care, coordination of specialist for children or children with complex medical issues. Dr. Coldwater has a special interest in children with asthma, ADHD, school and behavioral concerns. She has done extra work to learn how to manage patients with problems such as anxiety, depression, trauma, foster care, and other mental health issues.
Dr. Coldwater enjoys working with children and their families, educating and empowering children and adolescents to stay healthy.
Dr. Coldwater's other interest include crocheting, cooking and gardening. She has two adult sons- one who is a geotech engineer in Seattle and one who does beautiful art glass blowing in Austin.
Haley Wilson, PA-C
Physician Assistant
The Dr's are great and they listen to what you say about your child who is sick. They won't let you leave until they find out what's wrong.
Jareen Mullenax
Patient Parent